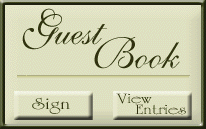 Below is link to Jim and Mary's Funeral Service at Arlington National Cemetery on May 23, 2014. Thanks to Jim's son; James for submitting it and to Michelle for filming it. 

Jim and Mary when the 3/26 corpsmen had their 2013 reunion in Lindenhurst, Illinois.

James Michael Wido, 64 years old, passed away Friday, November 15, 2013 at his home.  He was born December 17, 1948 in Rochester, NY.  Jim joined the Navy in 1967 and became a Hospital Corpsman. He served in the 3/26 Marines from December 1968 to December 1969.  Part of that time was spent with Mike Company as a platoon corpsman and the last part was spent working at the 3/26 Battalion Aid Station (BAS). He was awarded the Purple Heart while serving with Mike Co. in the bush. Jim was a very caring person who had a heart of gold.  He would always be there if anyone needed anything. I'm sure the same can be said for the needs of his marines in Mike Company while in Vietnam.  Our group of 3/26 corpsmen were very fortunate to have visited Jim and his family last June at a reunion in his hometown of Lindenhurst, IL..  At the time we had no idea that it would be the last time that most of us would see him. We'll never forget you Jim and your infectious smile.  Jim is survived by two sons and their families, James and Robert, two grandchildren and four siblings. Internment will be in Arlington National Cemetery at a later date.

Added note:  Further tragedy struck Jim's family when Jim's wife, Mary, whom he was married to for thirty nine years, passed away just two and one half weeks later (Dec. 3, 2013) after a long illness. Mary was everything to Jim and he was always at her side taking care of her.  They're together again now in Heaven as they were here on earth.  I'm sure God has set aside a special place for two very much loved and wonderful people.