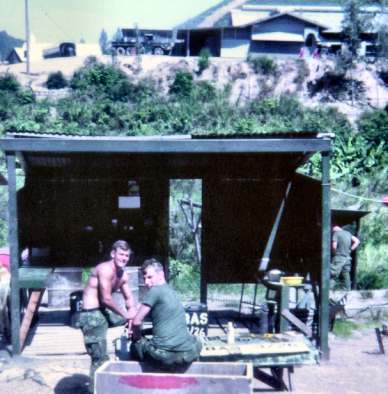 Mike Smith and ? on beach in Da Nang during unloading of equipment off of Uss Tripoli. Getting ready to set up new rear area outside of Da Nang.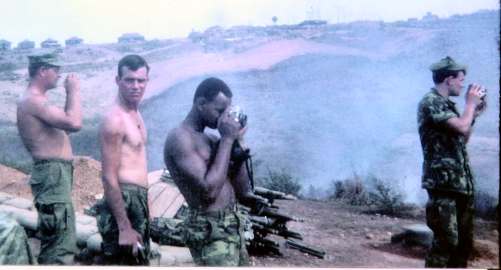 (L-R)  Jack Champion, Joe Hancock, ?, and Mike Smith across from FLC area.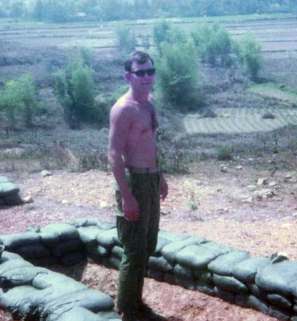 Mike Smith standing beside sandbagged hole at BAS in 3/26 rear area across from the Fleet Logistics Command (FLC).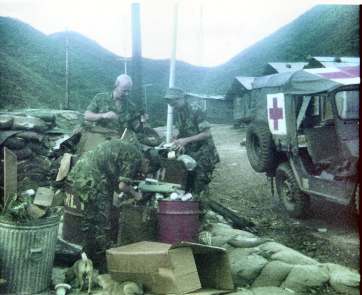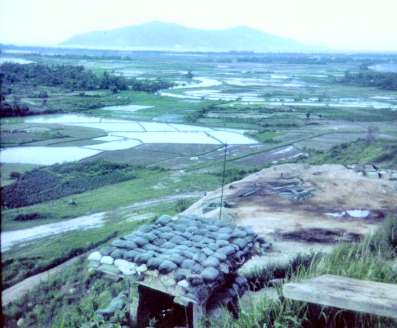 View from BAS towards Da Nang Harbor

(L-R) ?, Ernie Cox, Michael Heck.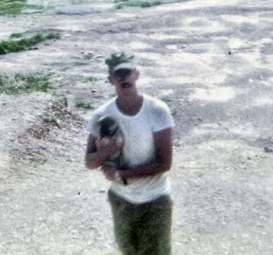 Heck and mascot puppy at FLC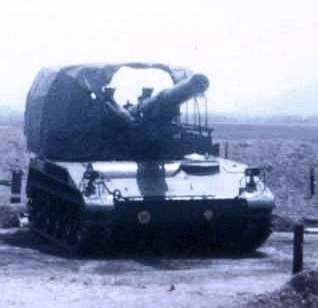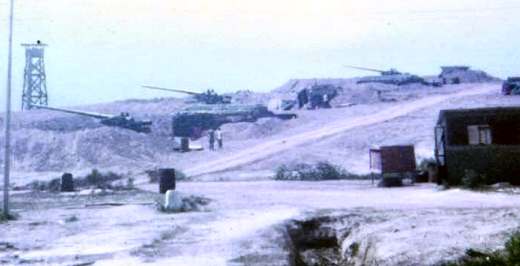 Howitzers used for field support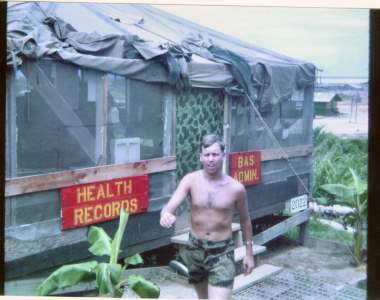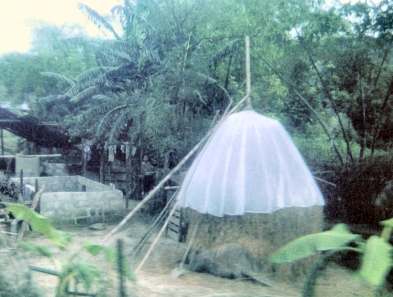 Parachute rigged with mosquito netting or some type of weird tent?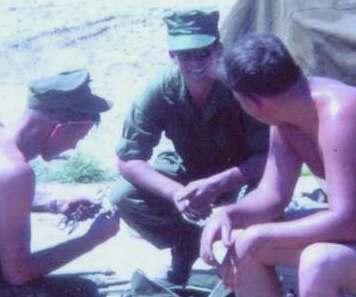 (L-R) Sgt. Blackmon, Robbie Thompson and  Mike Smith.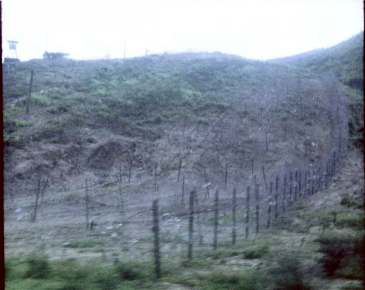 Perimeter fence at 3/26 rear area across from FLC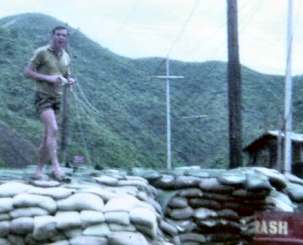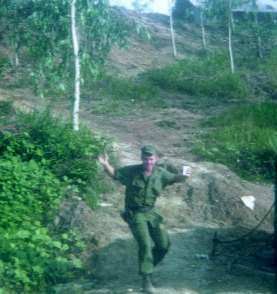 Dan Smith running down hill?

Joe Hancock on top of bunker at FLC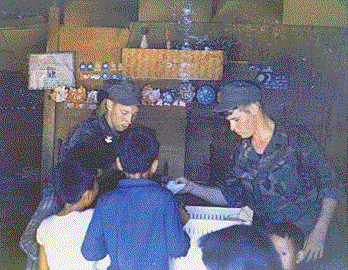 Rocky and Dan Smith on MEDCAP in one of the villes around DaNang